Amira
---
Amira creates new possibilities for living an abundant life. Our 55+ rental communities in Minnesota invite residents to focus their time and energy on what matters most to them: community, family and friends, interests and more.
Every Amira community is distinguished by its naturally beautiful grounds, contemporary homes, convenient location and a rich array of amenities. Whether our residents are painting in the art studio, working out in the fitness center, tending to the community gardens, hiking along the walking trails or going shopping in the surrounding neighborhood, our communities offer them so much to do and explore. A robust calendar of classes, club activities and social events, planned with the community's interests in mind, provides even more opportunities to engage.
Amira communities offer spacious, light-filled apartments in a variety of sizes and layouts, with premium finishes and fixtures. With the flexibility of rental living – and without the burden of homeownership and maintenance – our residents have the time and space to savor home and community with friendly neighbors in a similar phase of life.
An Ideal Address
---
The site of each Amira community is chosen for its unique combination of naturally beautiful grounds and proximity to the best of local conveniences and attractions. With lush, landscaped lawns and gardens, an extensive variety of outdoor spaces in which to gather and entertain, enviable views and walking paths on or adjacent to each property, Amira communities feel like a retreat. Yet moments away, you'll find plenty of shops and restaurants, parks and scenic trails to explore, and easy access to major highways.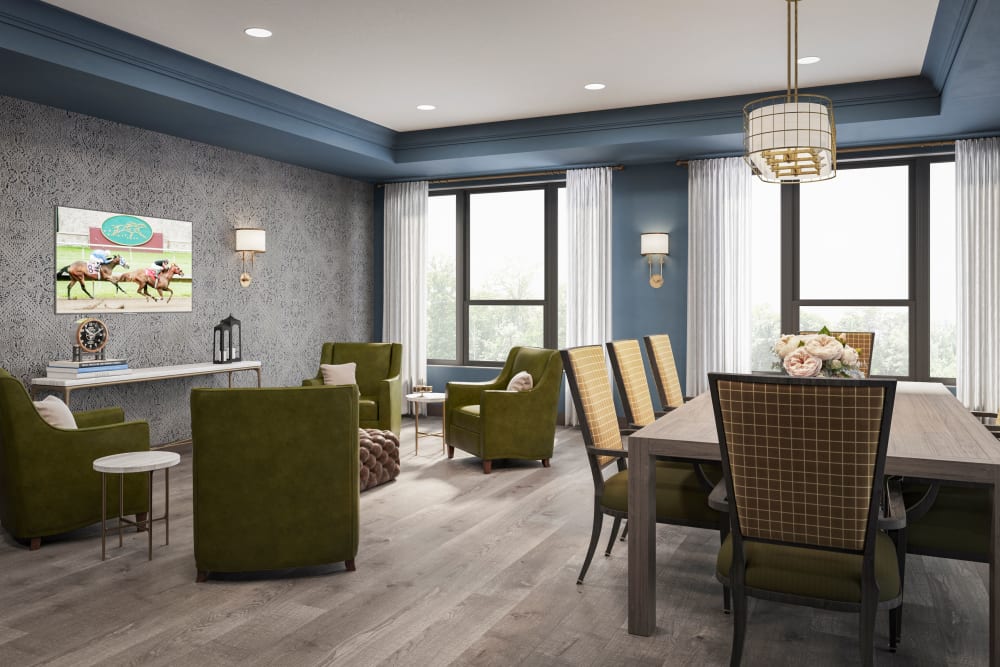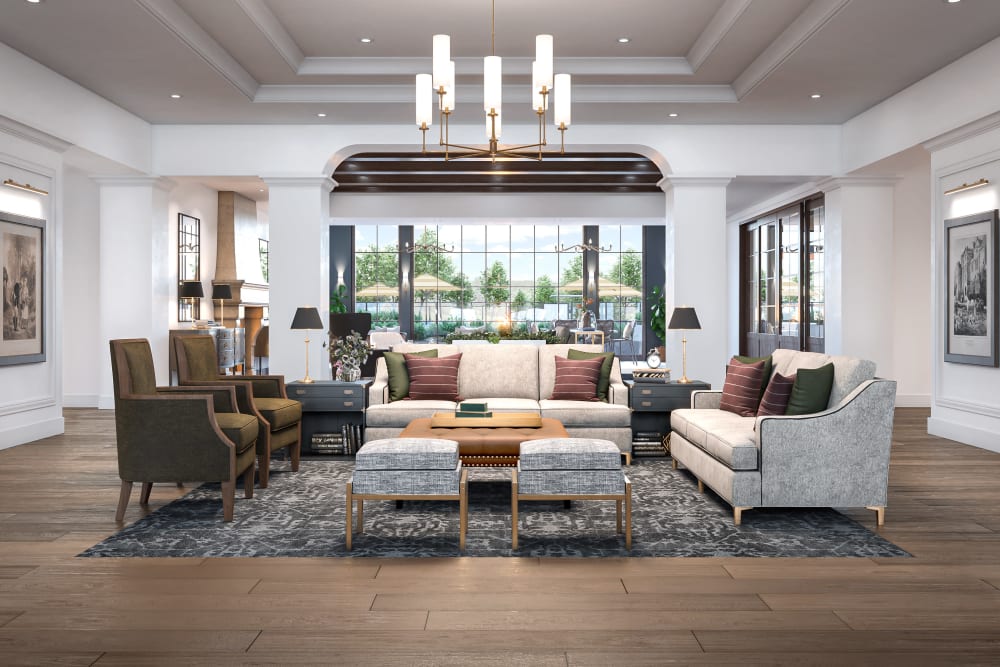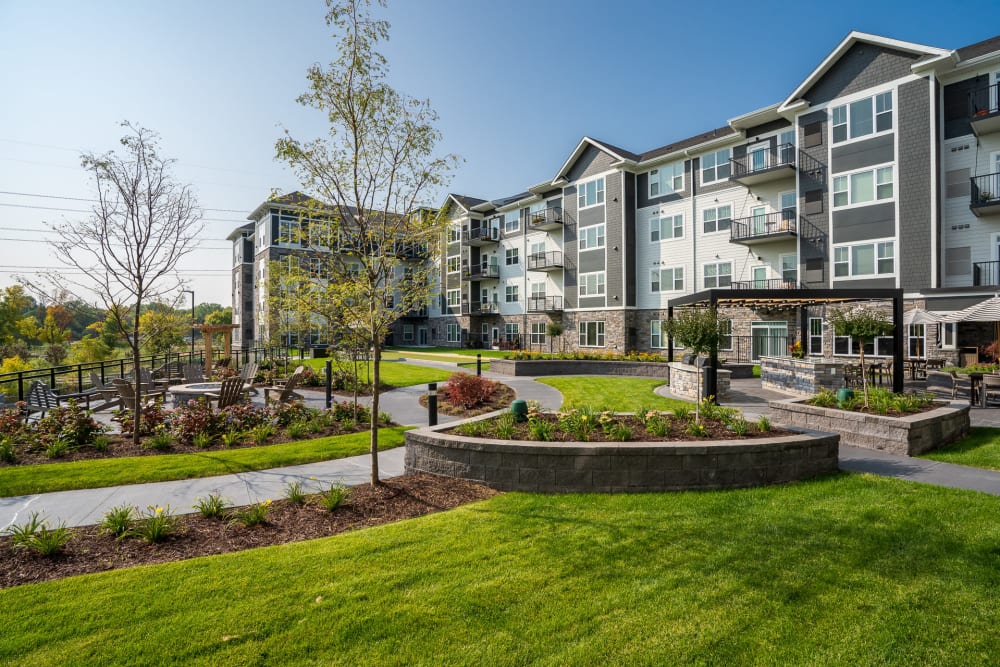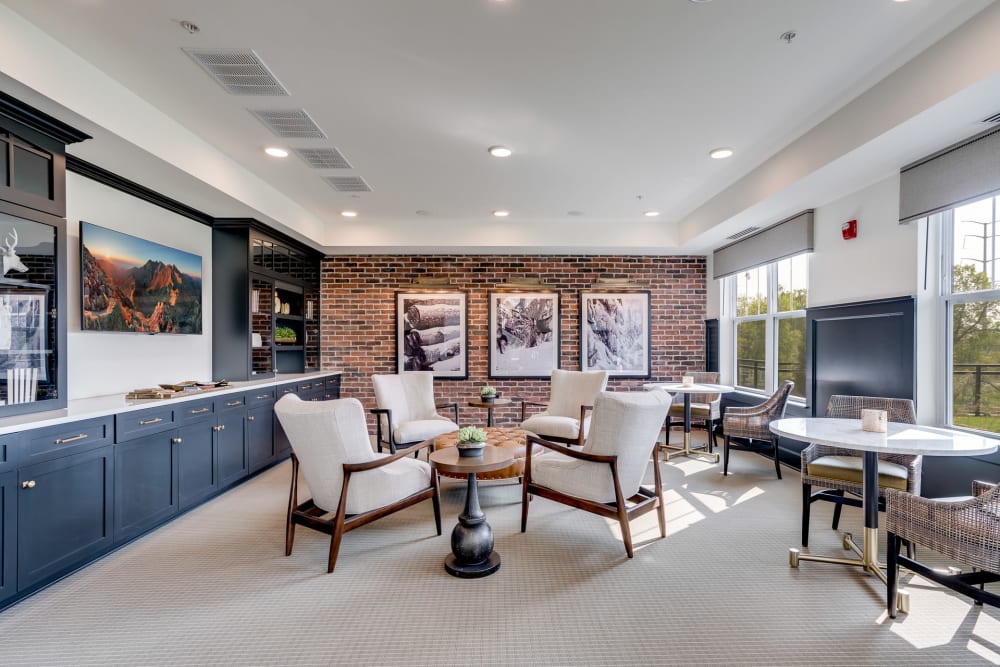 Homes and Amenities
---
Our promise of well-considered, high-quality design begins with individual homes and extends to shared spaces for all to enjoy.
Private apartments at Amira communities are spacious, light-filled and inviting – with plenty of room for entertaining and all of the comforts of restful moments at home. Amira homes feature a full contemporary kitchen, a walk-in closet, individual climate control, quartz countertops, luxury plank flooring and more. Our high-quality construction and contemporary fixtures and finishes are the perfect backdrop for adding your own personal design and décor touches.
Just beyond your doors, our extensive on-site amenities account for all seasons and any kind of weather. All communities offer a fitness center and yoga studio to encourage health and wellness; a hobby shop and art studios to foster creativity; indoor and outdoor lounges and outdoor kitchens (with grilling and barbecue stations) where residents can entertain with friends and neighbors; and so much more.
Activities and Experiences Inspired by Your Interests
---
We consider our Resident Experience Coordinator to be the cruise director of our Amira communities. On the team at every Amira community, this one-of-a-kind individual is at the helm of all the exciting and diverse programming we offer. Working in collaboration with our Resident Social Committee, the Resident Experience Coordinator plans events and ongoing activities – both at our community and within the wider local community. The ever-evolving schedule might include group yoga classes at the fitness center, a friendly competition at the pickleball court or golf simulator, a lecture from a local university professor, a trip to a Twins game or a volunteer outing to a local soup kitchen.
The Amira Continuum
---
Residents of Amira communities can enjoy peace of mind knowing that, should their needs (or those of their loved one) change, Amira offers a variety of senior living communities to serve a range of preferences. Across our Amira communities, we are equipped to enable our residents to progress comfortably and confidently to another care level, while maintaining the highest-quality lifestyle. Our continuum covers a range of care that includes Independent Living, Assisted Living, Memory Care and Enhanced Care, with à la carte services and care options available as needed.