Formerly ThePOINTE
Amira Roseville
Independent Living for Active Adults
---
Amira Roseville creates new possibilities for living an abundant life. Our 55+ senior living community in Roseville, Minnesota, invites residents to focus their time and energy on what matters most: community, family, friends and interests.
Indoors and out, Amira Roseville's beautifully landscaped grounds offer a rich array of amenities for every season. From the art studio and fitness center to the community gardens and walking trails, there is so much to do and explore. A robust calendar of classes, clubs and social events, developed in response to the interests of residents, provides even more opportunities to engage.
Amira Roseville's spacious, pet-friendly apartments feature comfortable, light-filled layouts – including studio, one-, two- and three-bedroom floor plans – with premium finishes and fixtures. Our experienced team manages the day-to-day maintenance, freeing up time for residents to enjoy our community and the wealth of shops and conveniences in the area.
Make the next phase of your life the best phase of your life at Amira Roseville.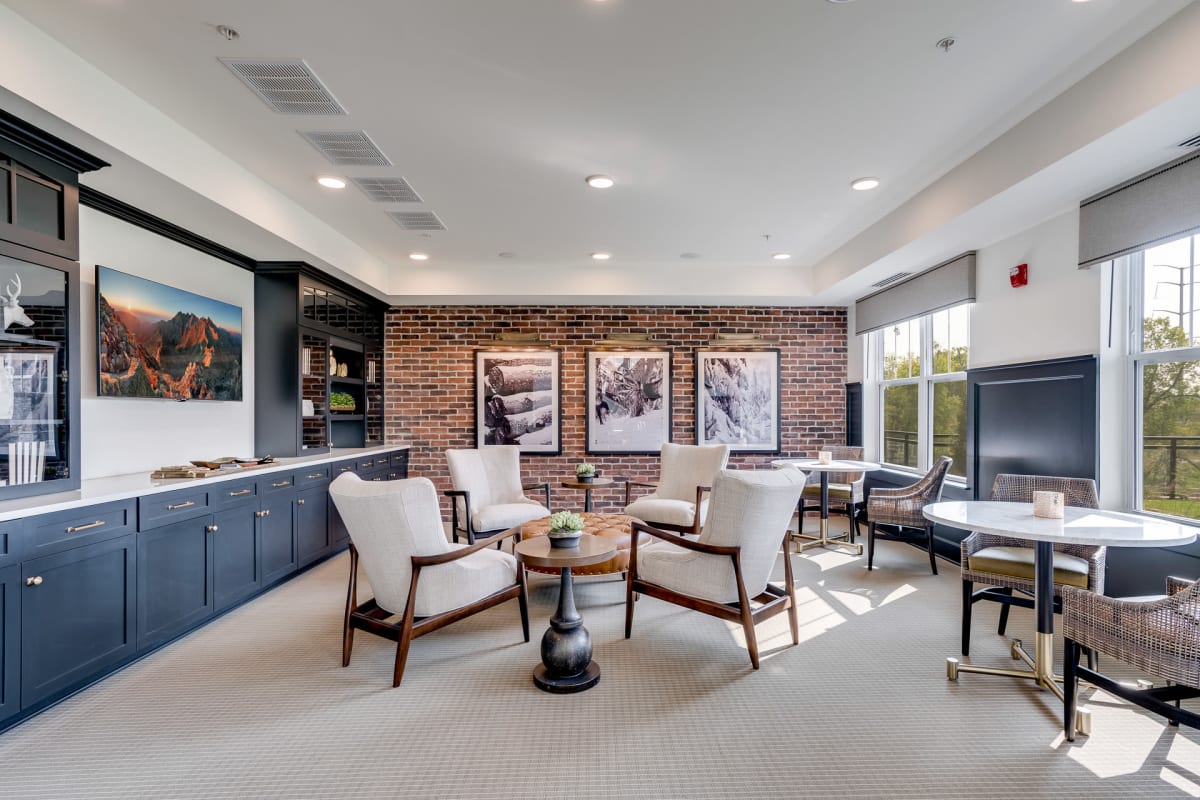 Choose Your Ideal Home
---
From activities to amenities to the sizes and styles of our homes, choice is a hallmark of our senior living communities. At Amira Roseville, available floor plans range in size from 416 to 1,565 square feet. They feature bright, open kitchens, oversize windows to take in the light, and private outdoor spaces (in most homes) with views of our landscaped plaza, Central Park and the protected nature reserve. Whether your day calls for a quiet retreat or a fun-filled gathering with friends, our homes provide the perfect space to suit the many facets of your life.
A Prime Location
---
Amira Roseville's active adult community is conveniently located near the heart of bustling Roseville. We share our vibrant campus with Amira Choice Roseville, our sister community offering a continuum of lifestyle options. Residents choose from Independent Living, Assisted Living, Memory Care and Enhanced Care, a care option that provides the further support of a dedicated team of caregivers, 24-hour care, and the options of meal service within the resident's suite or within the main dining room.
Beyond our own landscaped campus with its plentiful walking paths, our property is located adjacent to Central Park. This sprawling 225-acre park features a maze of walking and biking trails, athletic fields, covered picnic areas and playgrounds. It's also home to beloved Bennett Lake, where locals come for the best fishing in the area.
For shopping, dining and entertainment, a number of establishments, both local and nationally renowned, surround Amira Roseville in all directions. Just 2.1 miles away, Rosedale Center is a popular one-stop shop offering countless restaurants, snack shops and stores to suit all tastes and budgets.
Amira Roseville is located north of the area between Minneapolis and St. Paul, with easy access to both. A central location near major thoroughfares like I-35, I-694, MN-36 and MN-51 makes it easy to navigate the region for appointments, recreation, and visits with family and friends.
Stay Connected
---
We sometimes refer to our Resident Experience Coordinator as the cruise director of our active adult community in Roseville, Minnesota. This one-of-a-kind individual is at the helm of all the exciting and diverse programming offered at Amira Roseville. Working in collaboration with our Resident Social Committee, the Resident Experience Coordinator plans events and ongoing activities – both at our community and within the wider local community. The ever-evolving schedule might include group yoga classes at the fitness center, a friendly competition at the golf simulator, a lecture from a local university professor, or an outing to a Twins game.
The Amira Continuum
---
As a resident of our active adult community in Roseville, Minnesota, you can enjoy peace of mind knowing that, should your needs (or those of your loved one) change, Amira offers a variety of senior living communities to serve a range of requirements. Across our Amira communities, we are equipped to enable our residents to progress comfortably and confidently to another care level, while maintaining the highest-quality lifestyle they have come to expect at Amira Roseville. Our continuum of care ranges from Independent Living to Assisted Living, and Memory Care to Enhanced Care, with à la carte services and care options available as necessary. We promise to prioritize you as an Amira resident as we partner to identify the Amira community that best suits your lifestyle.